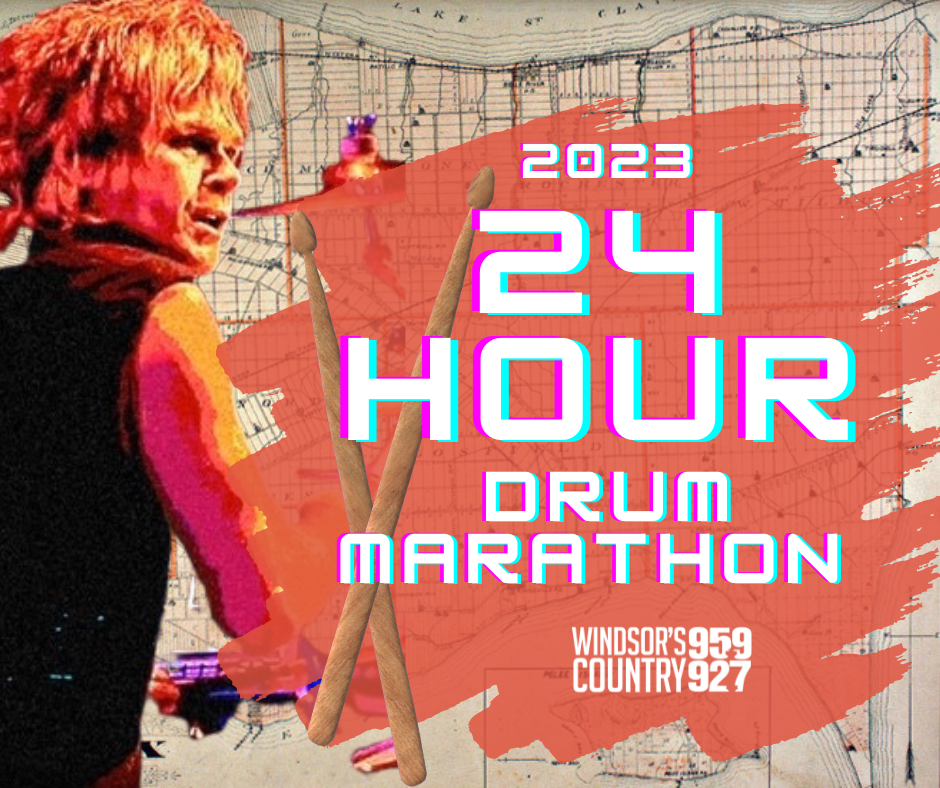 [LISTEN] JEFF BURROWS: Positive Changes To The 24 Drum Marathon 🥁 THIS Weekend
Tea Party drummer Jeff Burrows (and QUEEN JUBILEE PIN recipient)  is changing things up for the 17th annual 24-HOUR DRUM MARATHON to support local mental health initiatives.
Recognizing his own stamina ahead of the 17th instalment, a friend suggested moving half of it to the County, which also loves and supports the local charities involved.
Jeff joined me this morning to talk about the changes this year and what will happen when it hits the 20 year anniversary.

Saturday May 27 at Good Time Charly
NOON – MIDNIGHT